How to Start a Restaurant
---
Learn How to Start a Restaurant:
Restaurants are fast becoming the perfect investments for anyone seeking to expand in the hospitality industry. Gone are the days when it was considered improper for people to eat out. Now dates and ordering take outs are becoming more accepted practices. While restaurants are considered primarily for eating, people don't only go there to eat; most business partners sign deals over drinks, people use restaurants to host their romantic gestures and celebrate important family events. All of these are some of the many reasons people will keep patronizing restaurants and consequently the reasons restaurants will never go extinct.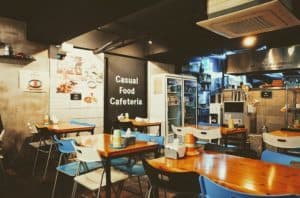 However, starting restaurants is not exactly a "walk in the park" task. There are a lot of things that need to be considered and put in place as well as lots of licenses that need to be acquired. In this article, we would explore them in detail.
Pick a Restaurant Model
This usually is predicated on a lot of things. Some restaurant owners are more comfortable with serving meals they prepared themselves while others prefer to contract the cooking to other professionals. So you'll have to decide which arrangement you will be more comfortable with or that will work better for you. There are different types of restaurant business models to choose from listed below:
Fast Casual
Fast Food –
Cafe / Bistro
Food Truck
Restaurant Buffet
Pop-Up Restaurant
Family Style Restaurant
Select the location
The location of course determines the kind of customers that will patronize the restaurant and this goes a long way to determine its success and turnover rate. There are many influences that should also be considered before selecting a location, they include; accessibility, population base and proximity to industrial locations. When you have all of that worked out you should find out the best lease possible for the restaurant.
Pick a restaurant name
There is no one universal determinant for a restaurant name; sometimes the name reflects cultural theme (Mexican, or Chinese or African or continental), a location or maybe just a word with no undertones attached. However a restaurant name also goes a long way in influencing people's perception of it hence it is advisable to select a name that will be easy for customers to remember and spell. So this way it will be easy to find the restaurant with any online platform. The name may also imply what kind of food the restaurant has to offer.
Put together a Menu
This shouldn't be done in a hurry because the menu is one of the most important
fragments of the restaurant. As a matter of fact it is THE RESTAURANT and this is so because it is what the restaurant has to offer and it is why customers will keep patronizing it. It will also determine what kind of customers the restaurant will attract. No part of the menu should be ignored or done with less care, the items on it should be decent, and the layout and design of it should be top notch and should show quality. The pricing of the items on it should also be properly done because that's one of the major ways restaurant makes money.
Employ staff
You definitely cannot run your restaurant all by yourself; you need competent staff. And there are factors that should also be considered before you hire people for certain positions. Positions like the head cook, dining room manager and bartender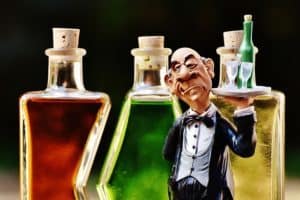 will be better for people that already have experience in such positions. And positions like the waiters and cleaners don't necessarily require experience but they do require nice people. Waiters particularly have to always be nice and courteous; people don't tend to visit a place twice if they got rude treatment.
Procure the Restaurant Equipment
This is probably one of the most important parts of the budget; and rightly so because you will not be buying equipment very often, some you even buy once in years. You will also need to take extra care to buy quality and durable equipment so you don't always have to keep spending money on repair or replacement. It's advisable to start with buying the basics and then once those are all in, you can pick up a few extras. When learning how to start a restaurant it is important to decide what type of restaurant equipment will suit your needs and long term goals.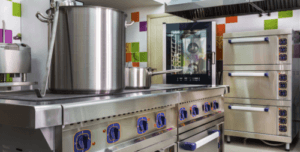 Now when you're done with all the aforementioned you will also need to get all the right licenses required to run a legitimate restaurant. Getting all these licenses might at first appear inessential but they will go a long way in helping you avoid run-ins with the law. The kinds of licenses and inspections may differ significantly from town to town or from state to state. While some areas require only basic business licensing for owners to start off restaurants some others require more than that.
Food Handling and Safety License
This license implies that the holder has earned the privilege or right to serve the public after going through a rigorous process of food handling and sanitation training. In some areas people have to go through a process of both classroom certification and on-site inspection to get this license. It also advisable for restaurant owners to certify many staff members so that at least one person will be available during operating hours.
Business License
It is important to either file for an LLC (Limited Liability Company), Corporation, or a LLP (Limited Liability Partnership) in order to receive the legal protection that all of these offer, as well as the tax benefits. Every business if required to identify with the government by registering at both the local, state and federal level. Even after registering with the IRS and a state Department of Revenue, a restaurant must observe all the local business licensing guidelines. This could sometimes be as simple as registering a trade name at city hall or it may require a more complex procedure. This will also prove that your business is a legal entity and should be treated as such.
Liquor License    
Obtaining a liquor license is absolutely key to increasing your revenue. The profit margin on liquor is much higher than food alone. In addition, the average customer stays longer with drink thereby increasing the likelihood of ordering additional food. The requirements for this license are not the same everywhere. In some areas applicants have to prove they do not have a criminal record and are law abiding, while in other places they just have to prove they have a restaurant. And yet in some other areas it is impossible to get the license if they are already too many restaurants on the block with a liquor license; in such cases getting the license will only be possible if another restaurant with a license closed down to provide an opening.
If you have all of these in place, your restaurant will be off to a great start and it will put you in the best possible position to be successful and get the highest return on investment.  Click here to learn about staff scheduling for your restaurant.